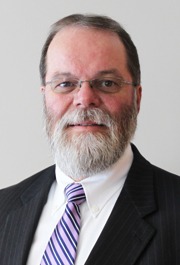 Richard Carson
rcarson@webbinsuranceinc.com
Rich is the President of Webb Insurance. He has over 25 years of experience in employee benefits. He is a former Human Resource Executive with Round Hill Foods and The Sheridan Group where he attained his SPHR certification. He is the former Executive Director of Hanover Advantage, a physician hospital organization. Rich has been solving health insurance and benefit issues for employers with two employees to 1,800 employees. Creative financing of benefits is his special niche. He uses Health Savings Accounts, Health Reimbursement Accounts, Flexible Spending Accounts, Medical Expense Reimbursement Programs, Minimum Premium Plans, and Partial Self-Funding plans to save employers money. Rich is an active volunteer with the Eichelberger Performing Arts Center, American Red Cross, and Boy Scouts of America. He serves on the Board of Directors of The York County Transportation Authority, aka Rabbit Transit.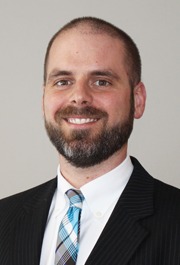 Daniel Carson
dcarson@webbinsuranceinc.com

Dan is a 2015 graduate of the Loyola University Maryland MBA program with a concentration in Finance. He finished his undergraduate studies at Berklee College of Music. He is a 2002 graduate of South Western High School.
Dan's passion is problem solving. Working with a complex problem to find the root causes and solutions that exceed expectations is the reason he joined the Webb Insurance team. Several accomplishments during his time at Webb:
Provided solution to pressing union bargaining unit need with execution from quote to implementation of <30 days.
Executed a key man life insurance policy with difficult underwriting
Implemented 22 person group through SHOP marketplace with individual enrollment meetings to save money and time for business owner
Prior to joining the Webb Team, Dan worked with M&T Bank for 8 years as a Commercial Lender and Branch Manager. Several accomplishments from his time with M&T Bank are:
Facilitated the sale of a large dental practice coordinating multiple buyers/sellers and their respective teams to smoothly execute transaction.
Multiple real estate transactions
Complex lending solutions with revolving and term debt
Negotiation of loan terms for many types of clients and loan types
Completed M&T Bank Credit Training Program
Dan is passionate about solving problems that help people. With his background in finance and complex problem solving skills, health insurance was a natural fit. Nothing is more important to us than our health – he believes that the guidance and expertise to select and implement the proper tools can add tremendous value to any company, family, or individual's life journey.
Dan's Areas of Expertise
Employee Benefit Plan Design & Implementation
Self-Insured Group Health Plans
Patient Advocacy
Affordable Care Act Compliance / Navigation
Individual Insurance
Outside of solving health insurance problems and business consulting, Dan enjoys spending time with his family (especially at the beach or hiking), playing the violin, and playing with his dog, Max.
Rich Brookes
rbrookes@webbinsuranceinc.com
Rich is an Account Executive with Webb Insurance and has over 13 years experience in the health insurance and employee benefits industry. During his career he has held various positions such as a Senior Claims Analyst for Keystone Health Plan Central, Inc., Account Executive and Senior Account Executive for Mid Atlantic Medical Services, Inc., and Senior Account Executive for Health Central, Inc.. He also held a key management position with the County Commissioners Association of PA where he was responsible for developing, marketing and managing statewide employee benefit programs for over 67,000 employees. Additionally, Rich has graduated and assisted in teaching the Dale Carnegie Sales Advantage Course as well as received an Associate Degree in Business Management from the Art Institute of Atlanta. He understands the value of alternative funding for employers looking to reduce premium cost without decreasing benefits.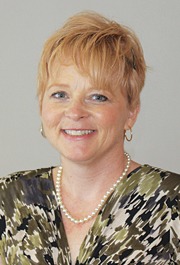 Valerie Gorman
vgorman@webbinsuranceinc.com
Valerie is a graduate of Littlestown High School and Yorktowne Business Institute. Her role at Webb Insurance is Agency Administrator. Her duties include working with the producers to quote plans from our various insurance carriers to best meet our client's needs. She also takes care of the bookkeeping and helps with general office duties.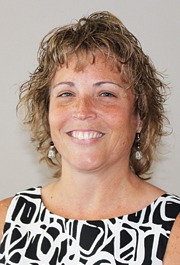 Beth McCormick
bmccormick@webbinsuranceinc.com
Beth holds the position of Manager, Client Services and is a fully licensed Life & Health producer. Beth has over 20 years experience within the insurance and employee benefits arena. She has developed effective working relations with all our carriers. She is also licensed to sell insurance to groups and to sell the Medicare Advantage to seniors. With her knowledge, experience and contacts, she is able to solve many problems for our clients. Beth also assists our other producers through the installation process to most effectively meet our valued client's needs. Her constant goal is maintaining high customer satisfaction.
Beth is a graduate of South Western High School. She is actively involved with Grace United Methodist Church. She resides in New Oxford with her husband, Chet. They have a daughter Jessie Abel.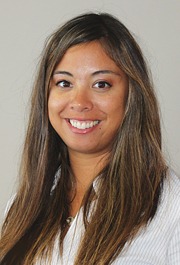 Melissa Plitt
mplitt@webbinsuranceinc.com
Melissa is passionate about solving problems. She enjoys working with employers and individuals to understand their needs and find solutions that make sense. Health insurance has become increasing complex – Melissa feels her job is to make health insurance easy to understand.
In her pursuit of administration simplicity and employee engagement Melissa is fluent with Maxwell Health. Maxwell is the benefit administration and engagement platform that Webb Insurance utilizes for group clients to make benefits easy, intuitive and beautiful. In addition, Melissa leverages the online human resource tool, HR 360, which proves as a valuable resource for Webb Clients.
She has worked with employers in the SHOP marketplace when it makes sense to leverage unique products / pricing that is available there. In addition, she has experience with medical underwriting for group plans to gain potential advantage for groups outside of the standard 'no questions asked' plans available.
Melissa's extensive Medicare experience has proved valuable to her clients. She works with a number of Medicare Supplement & Medicare Advantage plans.
Melissa dedicated 7 years with Penn State Research collecting data to support positive outcomes in early childhood education. Spent 2 years of her time volunteering with the Hanover Literacy Council and found valuable lifelong lessons working with Habitat for Humanity. Melissa enjoys her time outdoors with her family hiking, kayaking, and hunting.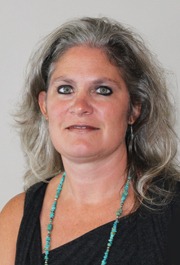 Lynne Staub
lstaub@webbinsuranceinc.com
Lynne received her Associates Degree in Small Business Management from Central Penn College, where she graduated Summa Cum Laude and was the captain of the first women's volleyball team. Lynne started her Management career at her first job with AgRotors, Inc. and was with the company for 14 years. Lynne joined the Webb Team in 2010 as an Account Executive. Lynne brings 4 years of experience with her in the sales and administrative of employee benefits. Lynne excels in customer service and solving client issues. Client satisfaction is her top commitment. Lynne values her strong relationships with her customers and works hard to maintain a one on one relationship with them. Lynne works closely with the Webb Insurance team to assure the customer's needs are being met. Lynne is an active member of the Gettysburg Area Personnel Association, where she has been a member since 2010. She is also active with her church and her children's school.
Lynne is happily Married to Duane "Duke" Staub and resides in Gettysburg, PA where she and her husband work together in raising 3 handsome boys, Parker, Austin and Dylan Staub. Lynne enjoys dancing and spending time with family.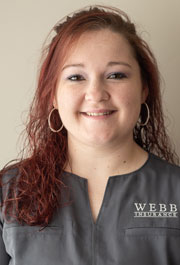 Paige
Paige graduated from Harrisburg Area Community College with an Associates Degree in Psychology. A Hanover native, she graduated from South Western after playing on the tennis team for 4 years. As an Administrative Assistant with Webb Insurance, Paige does a lot! In addition to providing outstanding customer service, she also is an expert at small group quoting solutions on both a fully insured and self-funded basis.
Paige is married and has 1 son. She loves spending time with her family and trying her hand at new DIY projects.